Low Fat Blueberry Protein Frosting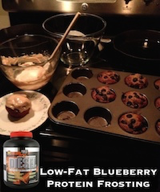 A simple and delicious, protein packed, blueberry frosting that's low fat. As always, made with Perfect Nutrition's French Vanilla Diesel Whey Isolate.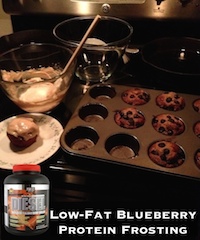 INGREDIENTS:

1/2 cup low fat greek yogurt
1 tbsp coconut oil
2 tbsp Mott's Blueberry Delight Unsweetened Apple Sauce
1 Scoop Perfect Nutrition French Vanilla Diesel Whey Isolate
1-2 tbsp Fat Free Vanilla Pudding Powder Mix
1 tsp vanilla extract
Add Stevia to taste
INSTRUCTIONS:

Blend all ingredients in a bowl using a hand mixer or whisk
Put on your favourite summer time deserts
If you would like to sign up to receive my newsletter, please
click here
Check out some of these other great recipes...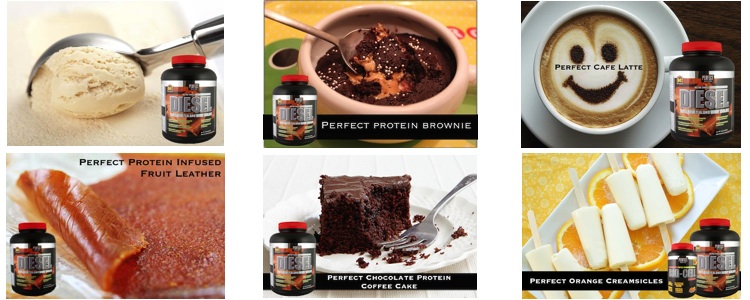 Also on FigureByJessica.com...