"Perfect" Peanut Butter Protein Cookies

Here's a yummy treat for all you competitors and fitness buffs alike. "Perfect" Peanut Butter Protein Cookies made with Perfect Nutrition's DIESEL Chocolate Peanut Butter Whey. DIESEL is the perfect ingredient for this recipe for so many reasons. DIESEL mixes instantly , contains only all natural ingredients and is fat free, yeast free, wheat free, lactose free, gluten free, and, aspartame free. DIESEL is the cleanest, purest, and best tasting whey protein isolate available and it's my protein of choice.
Tweet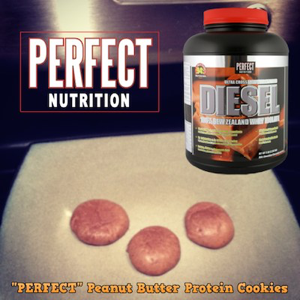 INGREDIENTS:


-1 scoop of DIESEL Chocolate Peanut Butter Whey Isolate
-2 Tbsp Peanut Butter (all natural, no sugar added)
-2 Tbsp 0% Greek Yogurt
-2 Tbsp egg whites
-1 Tbsp Bell Plantation's "PB2" Powdered Peanut Butter with Chocolate
-1 Tbsp Almond Milk
-1/4 cup Stevia
DIRECTIONS:


1. Preheat oven to 350F
2. Combine all ingredients into a bowl and mix thoroughly
3. Place tbsp size dollops on a cookie sheet lined with parchment paper
4. Bake for 6 minutes (do not over bake)
5. Let cool and enjoy!! Makes approximately 10 cookies.
NUTRITIONAL INFORMATION:


Each cookie contains approximately 35 calories, 5g Protein, 1g Carbs, 2g Fat
Check out some of these other great recipes...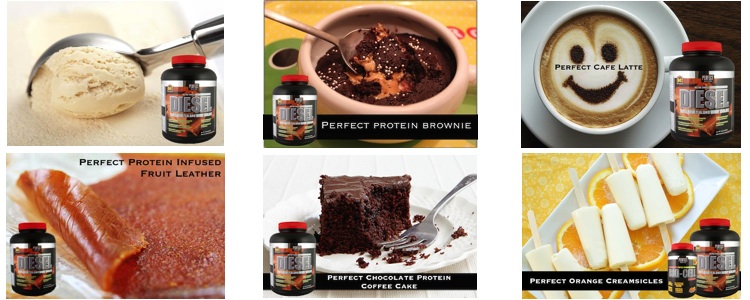 Also on FigureByJessica.com...