"Project Big Boy" January 7, 2015 Update
Tweet
Mike Strickland has been a real inspiration here at figurebyjessica.com over the past year. His amazing fat loss and subsequent muscle gain has been simply amazing. Mike's original story was featured in an earlier FXJ blog entry titled,
"Congratulations to Mike Strickland!!! Amazing Fat Loss"
which outlined his one year journey to shed 80lbs of unwanted body fat. This second entry talks about his entry in the "Project Big Boy" Program and his subsequent muscular gains.

Tweet


I originally posted Mike Strickland's story back in December of 2014 titled, "Congratulations to Mike Strickland!!! Amazing Fat Loss", which documented Mike's transformation during 2014, where he was successful in dropping 80lbs of unwanted body fat by simply changing his diet and exercising regularly.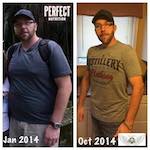 It was during this time that I had the pleasure of meeting Mike and his wife Ashley and great friendships were easily formed. I explained to Mike that I was genuinely impressed with his results up to that point and asked him if he would be interested in taking his transformation to a new level by starting a serious and structured weight training program along with proper supplementation and targeted nutrition specific to his lifestyle and bodytype. Without hesitation, Mike agreed and Project Big Boy was underway. So, in exchange for some free coaching and direction, Mike agreed to let me document his gains and in only 2 short weeks Mike is continuing to lean out but his lean muscle growth is impressive.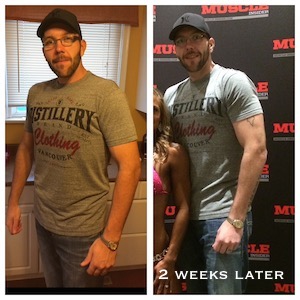 I'm going to continue adding Mike's progress pics in the near future but I will also be going into greater detail on his training specifics and his diet adjustments so make sure to check back regularly. If you'd like to follow this story and receive updates, please sign up for my newsletter.




If you would like to sign up to receive my newsletter, please click here





Check out some of these other great recipes...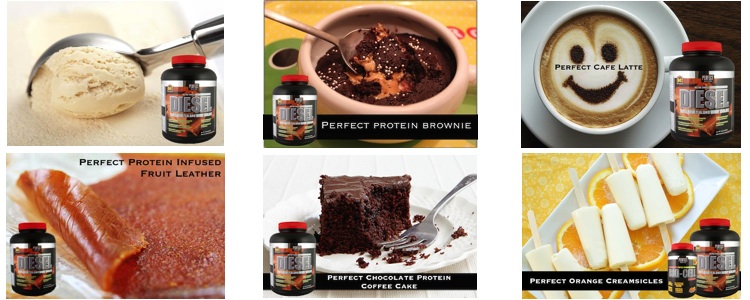 Also on FigureByJessica.com...