Extra Lean Turkey Meatloaf Muffins

A healthy and delicious recipe for turkey meatloaf. Baked in muffin tins for ideal portioning and easy to take for bodybuilders on the go.
Tweet

Here's one of my favourite and incredibly simple meals to make.
Extra Lean Turkey Meatloaf Muffins
that I bake in muffin tins, ideal for portioning and taking for lunches on the go.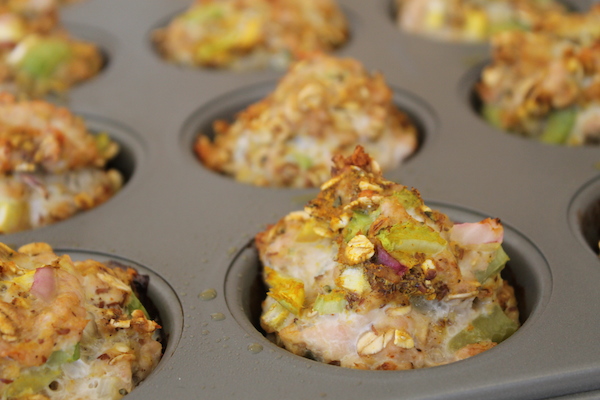 1 pound extra-lean ground turkey breast (93% lean)
1/4 onion
1/4 green pepper (and/or a jalapeño if you like heat)
¼ cup plus 2 tbsp Guy's Spicy Sugar Free BBQ sauce or a sugar free ketchup
1 teaspoon Worcestershire sauce
2 garlic cloves, minced (1 tablespoon)
1/4 cup egg whites or a large egg
1/3 cup oatmeal (I grind mine in a coffee grinder to a flour consistency)
2 tablespoons grated Parmesan cheese
1 teaspoon dried thyme
1 teaspoon dried oregano
½ teaspoon sea salt
¼ teaspoon freshly ground black pepper
Preheat the oven to 350 degrees F. Chop and sauté the onion and pepper until sofened (optional) I use a coconut oil spray. In a large bowl, combine the turkey, ¼ cup of bbq sauce, and all remaining ingredients, including the sautéed onion and pepper and mix well with your hands. Transfer mixture to a lightly sprayed muffin tin or use partchment paper cups. Spread the remaining 2 tablespoons of sauce over the top and sides of the muffins. Bake for 30-35 minutes. Makes approx 8 muffins
Nutrition Information per 2 oz muffin: Total Fat 2 g, Total Carbohydrate 4 g, Protein 16 g (98 calories)

Check out some of these other great recipes...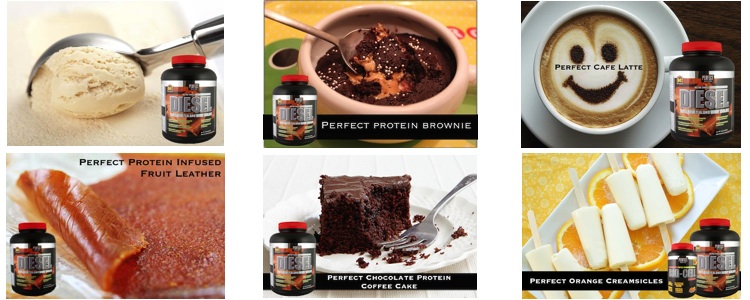 Also on FigureByJessica.com...