"Whey" Better Berry Protein Crisp

Tweet



Here's another tasty, guilt-free, and protein packed dessert just in time for blueberry season!! TIP: If you're looking for a little extra exercise, go out and pick your own berries.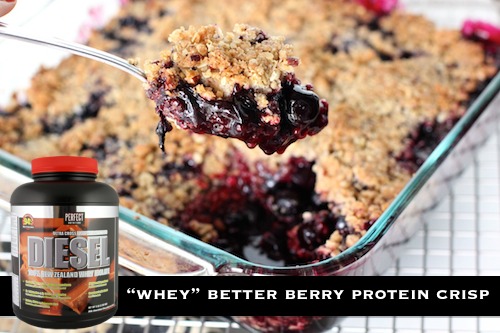 INGREDIENTS:
1 cup ground oats (I grind mine in a coffee grinder)
1 cup unground oats
3 scoops of Perfect Nutrition's French Vanilla Diesel Whey Isolate
3 tbsp coconut oil
1 tsp cinnamon
1/4 cup baking stevia or coconut sugar (This is optional depending on how sweet you want your crisp to turn out)
1 tsp vanilla extract
1/2 cup unsweetened coconut flakes (optional)
1/2-1 banana (I'll explain later...)
4 cups berries (fresh or thawed)
1/4 cup Mott's Blueberry Delight Unsweetened Apple Sauce
INSTRUCTIONS:
1. Preheat oven to 350F
2. Combine the oats, 1 scoop of French Vanilla Diesel, cinnamon, vanilla extract, coconut flakes, coconut oil, stevia, and banana (add half of the banana to start. You want the mixture to stick together but be "crumbly". If it's too dry, add the other half of the banana.
3. Mix the berries with 2 scoops of French Vanilla Diesel and the 1/4 cup of the Mott's Apple Sauce.
4. Line an 8x8 baking dish with coconut oil or parchment paper
5. Press down half of the oat crumble mixture in the bottom of the baking dish
6. Add the berry mixture on top of first layer.
7. Top the berries with the remaining oat crumble.
8. Bake for 30 minutes
For a printable PDF version of this recipe,
click here
If you would like to sign up to receive my newsletter, please
click here
Check out some of these other great recipes...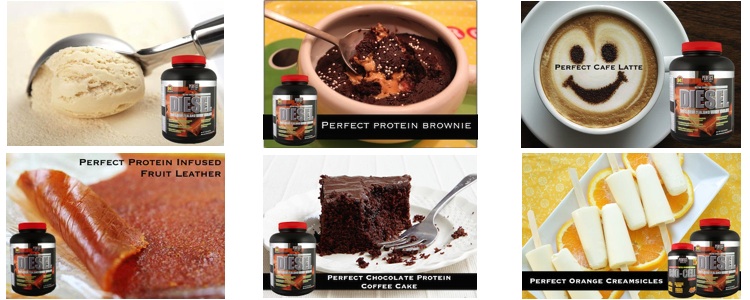 Also on FigureByJessica.com...