"Perfect" Peanut Butter Protein Cookies
Tweet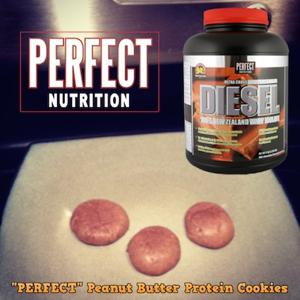 INGREDIENTS:


-1 scoop of DIESEL Chocolate Peanut Butter Whey Isolate
-2 Tbsp Peanut Butter (all natural, no sugar added)
-2 Tbsp 0% Greek Yogurt
-2 Tbsp egg whites
-1 Tbsp Bell Plantation's "PB2" Powdered Peanut Butter with Chocolate
-1 Tbsp Almond Milk
-1/4 cup Stevia
DIRECTIONS:


1. Preheat oven to 350F
2. Combine all ingredients into a bowl and mix thoroughly
3. Place tbsp size dollops on a cookie sheet lined with parchment paper
4. Bake for 6 minutes (do not over bake)
5. Let cool and enjoy!! Makes approximately 10 cookies.
NUTRITIONAL INFORMATION:


Each cookie contains approximately 35 calories, 5g Protein, 1g Carbs, 2g Fat
Check out some of these other great recipes...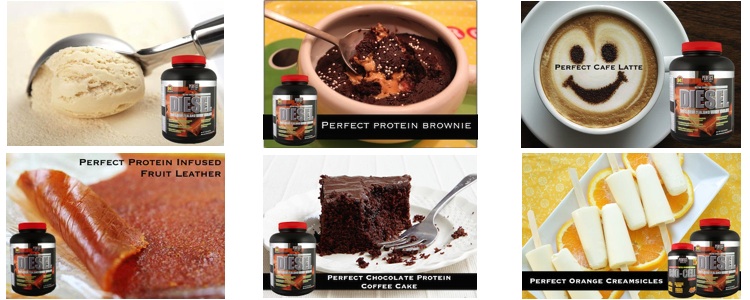 Also on FigureByJessica.com...