Congratulations to Mike Strickland!!! Amazing Fat Loss
Tweet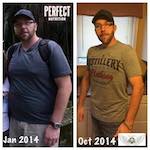 2014 was an amazing year for Mike Strickland who lost over 80lbs by exercising on a regular basis and supplementing his diet using a variety of Perfect Nutrition products that I suggested he try. His transformation has been incredible and I am very proud of him. Read Mike's first hand testimonial by clicking the
Read More
link.


Tweet


2014 was an amazing year for Mike Strickland who lost over 80lbs by exercising on a regular basis and supplementing his diet using a variety of Perfect Nutrition products that I suggested he try. His transformation has been incredible and I am very proud of him. Scroll down to read Mike's first hand testimonial…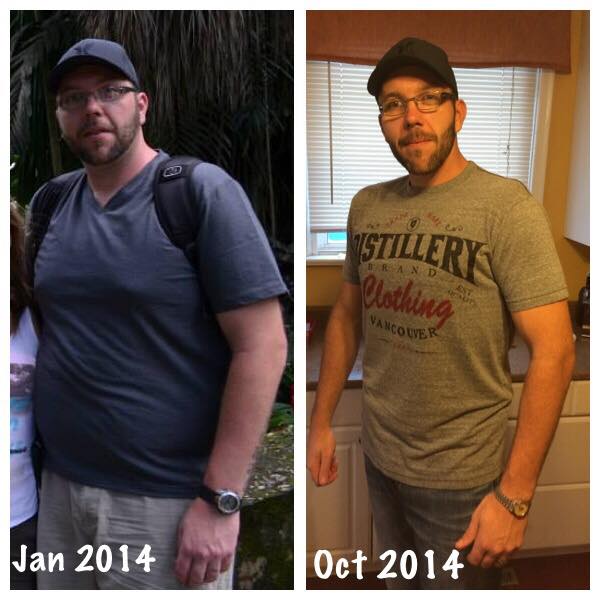 "I started this adventure 182 days ago. I was 300lbs always tired and had no energy to do anything. So I hit the gym clueless, on what was the right or wrong thing to do. I had a hard time believing what I read to be "keys to weight loss" on random websites because let's face it EVERYONE calls themselves an expert when it comes to a heathy lifestyle nowadays. At the same time I was starting out on this adventure my wife started training with Jessica MacMillian, IFBB Pro. My wife came home with samples of products from Perfect Nutrition. I had never heard of half these products before so I talked to Jessica about them she was GREATLY informative with information and helped me out on getting myself started with proper supplements as I had not been taking ANY to this point.

First off,
BURN FX: I took FX burn every morning fasted as I hit the gym it helped me push beyond what I thought was possible and had me shredding weight at a high rate.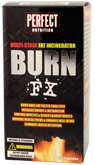 BIOCELL: I never used to drink anything but water when I first started. And now I can't work out without BIOCELL. As I'm lifting I feel extra bursts of energy after every set. And pushes me more and more to want to beat my personal bests. (The last week I had to go without it and drink water *Barf* and my workouts suffered.) so take what you want, mind over matter. But try finding a similar product on the market when you run out. You can't! Trust me I looked! People behind the counter look at it and say "WOW!" when they read the label. (Ya literally that happened.)



DIESEL: smoothest tasting protein probably ever. I've given my own protein out as samples to friends and they are addicted!!! Strawberry and almond milk kills a mcdonalds milkshake ANYDAY! and cookies and cream if my wife would allow me I'd sleep with it lol



Lastly,
GLUTAMINE: I refused to use this product at first. My wife used it daily. But I thought "really could it make a difference?" Well have u ever been so sore after a work out? Like BIG time sore? Nothing works and you feel like you might have hurt yourself? Well here's a secret. USE THIS!!!!!
I put a 1TSP in with my shake after I work out in the morning. And take another teaspoon before bed. And I haven't been sore since. FACT! If anyone would of told me 6 months ago that taking this stuff would make a difference I would laugh in there face. But the proof is in numbers.
I've lost 80lbs 49inches from all around my body. And gained muscle in places I never had it before. Dropped 10 pants sizes and 2 shirt sizes. Oh and most importantly I'm heathy happy and energetic for the first time in my life.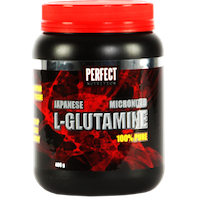 Thank you to the people at Perfect Nutrition for making such amazing products and standing by them!"
-Mike Strickland
#CanYouBePerfect

If you would like to sign up to receive my newsletter, please click here

Check out some of these other great recipes...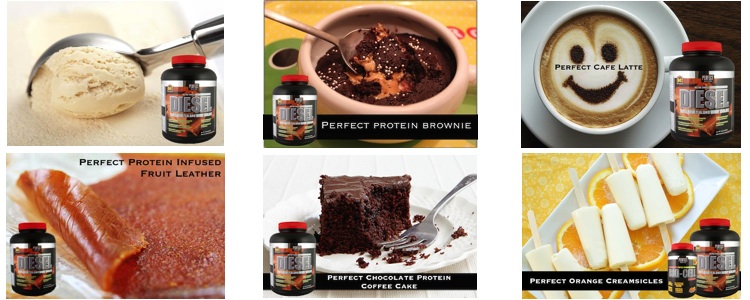 Also on FigureByJessica.com...